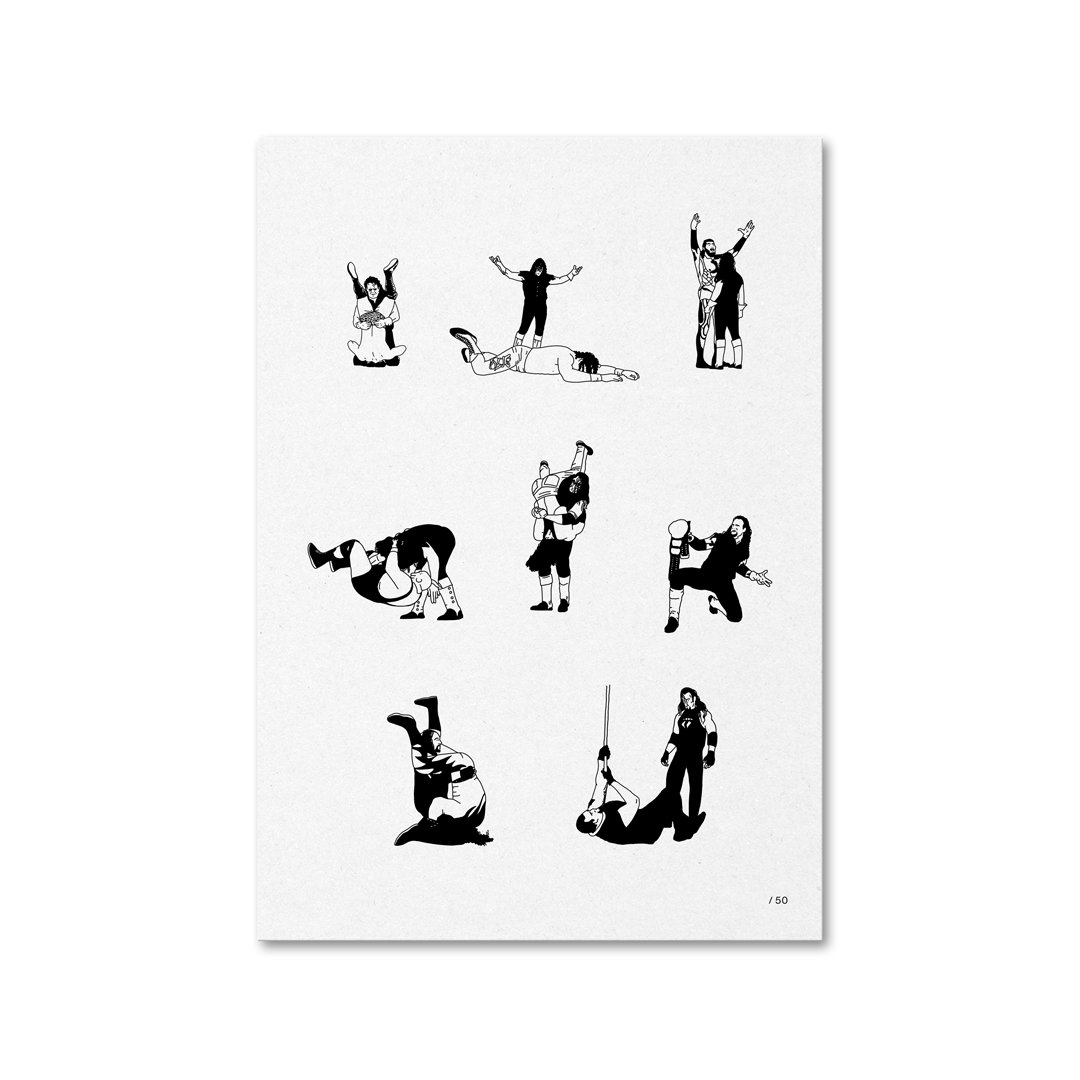 Undertaker: The Streak Part I (1990—2000) Edition of 50
Edition of 50 prints depicting The Undertakers WWE Wrestlemania victories in the 1990s including Jimmy Snuka, Jake Roberts, Diesel and Kane.
Risograph print on 297mm x 420mm (A3) 240gsm Munken Lynx Smooth natural warm white paper stock. FSC certified and acid free.
The Risograph is a digital stencil duplicator, originally released in Japan in 1986. A speedy and low cost alternative to screen printing, the Riso produces stencil paper prints using a unique range of vivid spot colour inks. This is print is single (black) ink.
Printed by Duplikat Press in London.
Signed and numbered by artist.