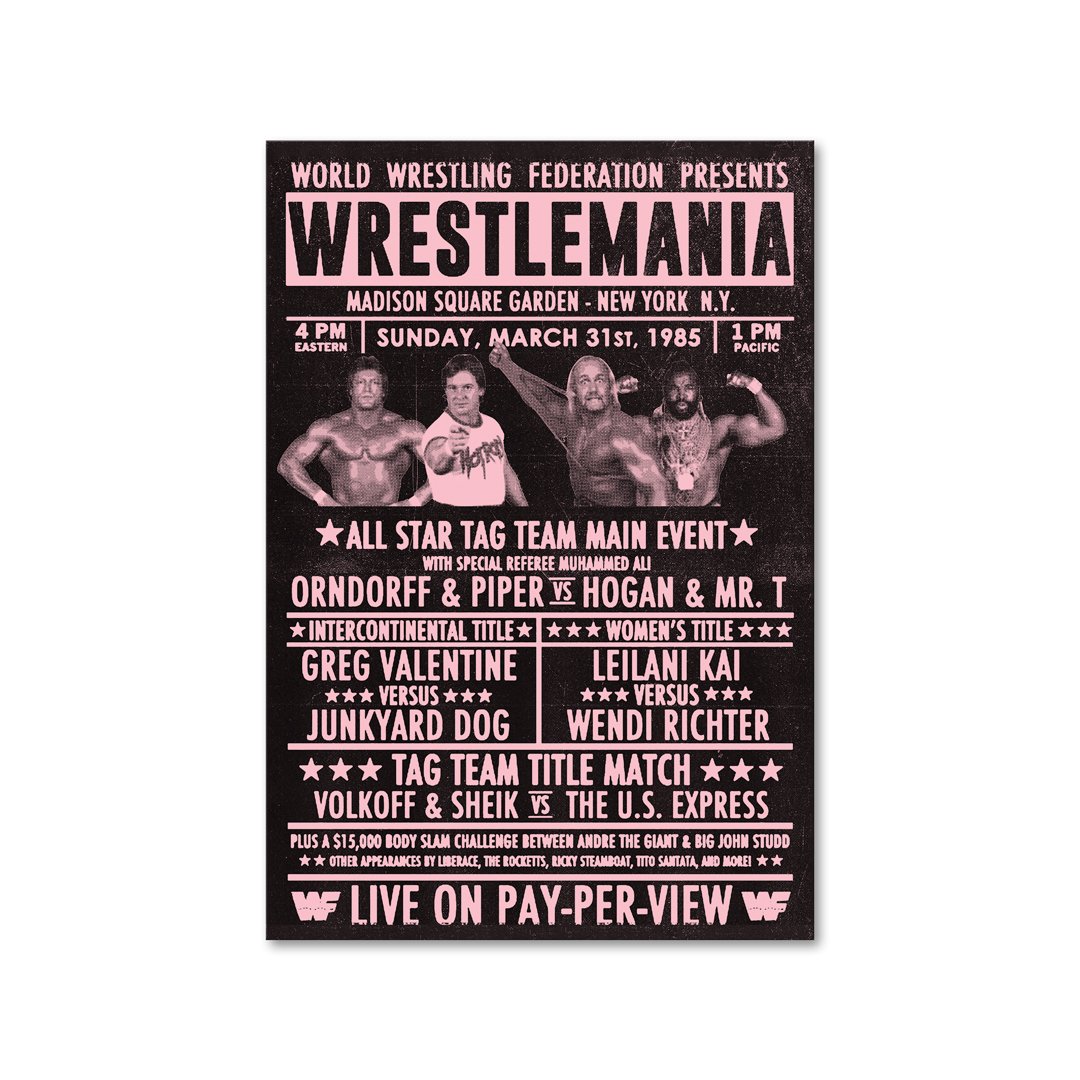 WrestleMania I New York 1985 Various Colours
Edition of 10 prints (Colours will vary).
Rework of the original WWF (WWE) WrestleMania I from 1985. Edition of 10.
Half-toned portraits of Mr. Wonderful Paul Orndorf, Rowdy Roddy Piper, Mr. T and The Immortal Hulk Hogan have been re-worked into the print.
Risograph print on 275mm x 400mm 120gsm slighty textured Flamingo Pink paper stock. FSC certified. Black ink print (90%).
Paper: Flamingo Pink 120gsm 275mm x 400mm
The Risograph is a digital stencil duplicator, originally released in Japan in 1986. A speedy and low cost alternative to screen printing, the Riso produces stencil paper prints using a unique range of vivid spot colour inks. This is print is single (black) ink.
Printed by Duplikat Press in London.
Signed and numbered on the reverse by artist.